Historical fiction set in 1902 in Macedonia about a young Albanian man caught in the middle of a Great Power conspiracy, Balkan revolutionaries, and a wave of ethnic cleansing.
Macedonia Book Tour!
I took Sons of the Soil to its homeland: the Republic of North Macedonia. The novel has been translated into Albanian and was well-received by the population there, despite a significant amount of protest online. Here are a few pictures. Please check out my blog entry (coming soon) regarding the experience.
Sons of the Soil won an Award!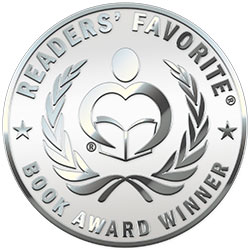 Sons of the Soil was awarded a silver medal in the category of Cultural Fiction by the Readers Favorite Book Awards. I am humbled by the fact that my debut novel has earned an award and is now translated into two languages. You can read about the award and what the judges said here:
https://readersfavorite.com/2019-award-contest-winners.htm#sons-of-the-soil
Balkan Story Telling : Travel For A Loop Podcast
Listen to me tell stories about haunted tunnels, drunk police chiefs, and driving next to a black hole.
Sons of the Soil reviewed on a Podcast!
Beth, Ben, Books, and Booze reviewed Sons of the Soil
The "Evil Harry Potter" episode. Ben reviews the book at 33:09. SUPER EXCITED! https://anchor.fm/booksandbooze/episodes/Evil-Harry-Potter-e4u33r
Dead Rabbits Books Guest Blog Post
Which is worse, freezing to death or having a rocket kill you? I remember this question running through my mind in December of 2008 as I laid down in a shabby Palestinian hostel just outside the Old City of Jerusalem. I listened to Al-Jazeera's heartbreaking news about the invasion of Gaza blare through my wobbly door, frosty breath drifting to the ceiling, and all I could think about was that point when freezing to death becomes a more pressing concern than dying from incoming missiles…
Keep reading HERE!
Robert Niebuhr, Honors Faculty Fellow,
Arizona State University
REVIEW
Robert Niebuhr is a faculty fellow at Barrett; his scholarship has focused on the political and military history of former Yugoslavia, aspects of modern German history, and twentieth-century Bolivian history.
When the American adventurer and writer Arthur D. Howden Smith wrote about the Balkans in 1908 he argued that the region was "a shadow-land of mystery." Rebecca West more famously penned her travel story across Yugoslavia in the late 1930s to juxtapose past and present as a way of informing and entertaining readers. Even earlier in the 1820s, Lord Byron captured the imagination of England during the Greek struggle for independence with his romantic tales of freedom fighters full of ancient hatreds. Enter Lucas Dines in the twenty-first century. Dines has written a novel that takes advantage of this rich tradition of mixing history with story-telling yet dares the reader to reevaluate traditions. Early character development reinforces the notion that the Balkans is a hopeless powder keg, especially under the influence of international intrigue. Inspired by history, the adventures of Jon Ahmeti take a refreshing turn and show the reader the true spirit of the Balkans—a land filled with genuinely kind people who take pride in community, family, and faith. Rather than blindly reinforce stereotypes Dines encourages the reader to ask big questions and reflect on how Macedonians, Albanians, Greeks, Turks, Serbs, Bulgarians, and Jews matter for us today.
Dr. Justin Otten, Indiana University
Director, Global Health Affairs
Adjunct Faculty, Russian and East European Institute (REEI)
Review:
Dines has written an engaging work of historical fiction based on the largely real characters and events of early 20th century Macedonia. At the time Macedonia was the last bastion of "Turkey in Europe"—the remaining portion of the Ottoman Empire's foothold on the European continent. Neighboring nations had fought for and gotten their independence in the 19th century, but Macedonia was less a nation than an incredibly diverse historical region comprised of Christians, Muslims, and Jews. The latter are largely excluded from the book, given their more cosmopolitan existence, lack of a national movement, and the fact that the neighboring countries vying for their piece of Macedonia were Orthodox Christian, battling against an Islamic empire (and each other). Thus "Sons of Soil" focuses on the latter two religious groups, yet does so in an engaging way—starting off with the role of British intelligence in fomenting division in the region and continuing with the role and journey of their Albanian (Muslim) agent, Jon Ahmeti. The book can feel divisive at times, as it shares the thoughts and memories (manifested as vindictive hatreds) of its constituent ethno-national characters, including Greeks, Bulgarians, Serbs, Macedonians, and Albanians—all who had suffered from the violent world that was Ottoman Macedonia—yet it does so quite unilaterally. Through the goodness and wisdom of other characters though, it also reminds the reader of the simple nature of people and how most just want to be with their families and loved ones, and that national identity is a fabrication (though ethnic allegiances and blood ties do run deep). The reader is left to decide how they feel about this, and anyone familiar with the region knows that ethno-national identity remains contentious in Macedonia and the Balkans to this day. Yet even for those not familiar with Macedonia, what Dines has succeeded in doing is creating a riveting story that leaves the reader yearning for more. The book reels you in as you wonder what will happen next, and ponder who will live, win, or die, as well as whether justice will be served. The end of the book would have benefitted from focusing less on the ethno-religious dichotomy (Slav Christians versus Albanian Muslims) and more of the family versus invading outsiders, but the book is nonetheless an entertaining, informative, and binding read which helps illustrate Macedonia in the early 20th century.